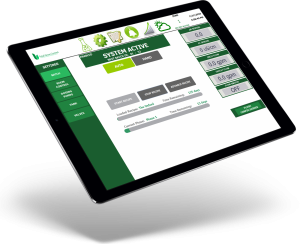 Stand-alone control systems for growers seeking the greatest efficiencies in large scale indoor facilities. Complete ecosystem control and monitoring for any method. Control temperature, humidity & lighting remotely. Collect data trends and precisely duplicate conditions.
AUTOMATED GROW CONTROL SYSTEMS
Our powerful PLC based control systems and software gives users total control of the growing environment. Remote access and alarm callouts give you confidence that your crop is safe and healthy via your smartphone or other handheld device while you're a way. This level of user defined control allows reduced labor costs, higher yields and detailed data acquisition for developing increased efficiencies in operations.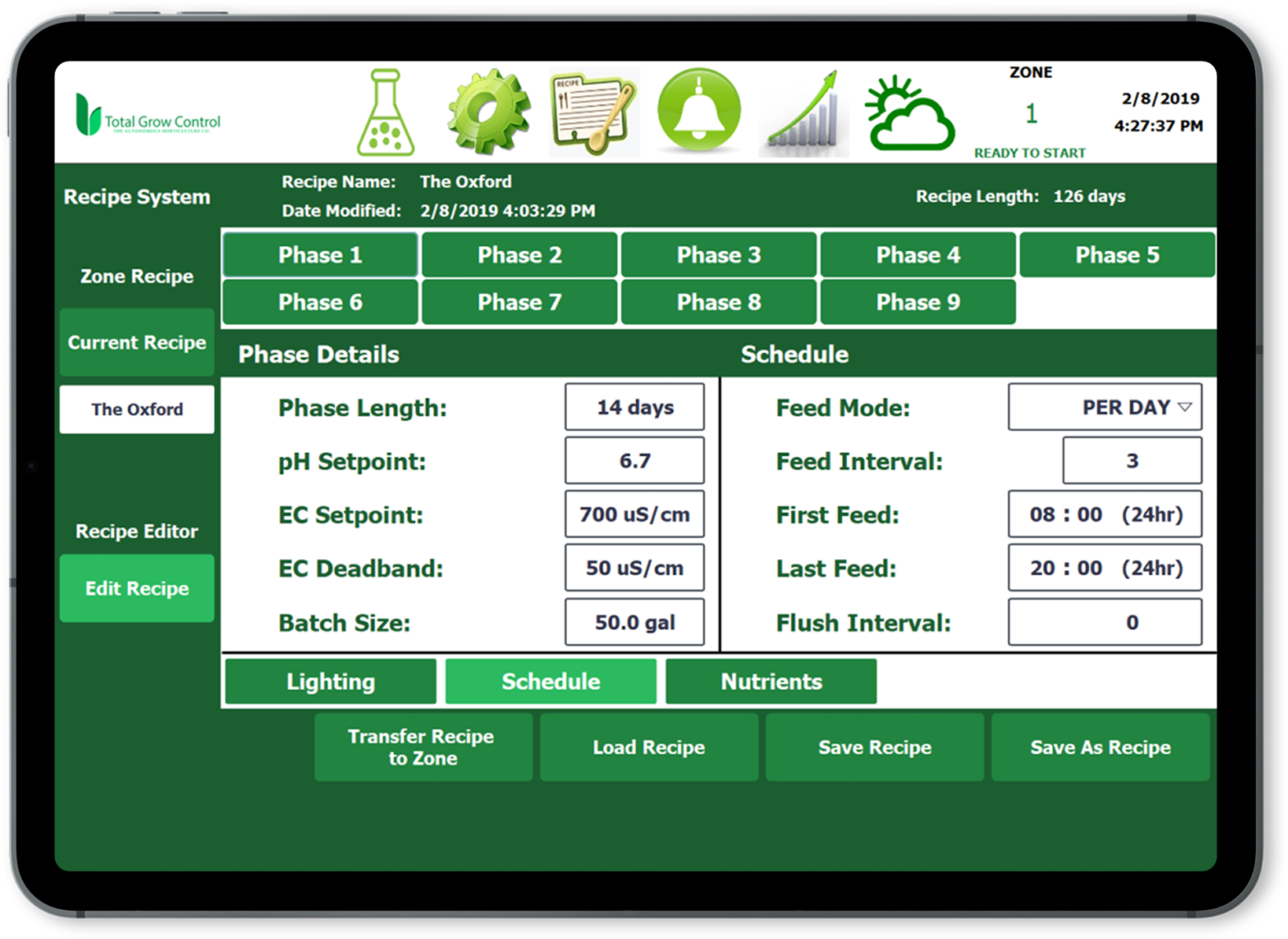 RECIPE MANAGEMENT SOFTWARE
Our systems monitor, store and help you implement your precise environmental controls. From water and air temperature, CO2 levels and nutrient dosing to lighting intensity, duration and patterns, all elements of your production can be refined and related in order to efficiently produce consistent, high-quality products.
NUTRIENT INVENTORY & REORDERING SYSTEM
Track usage of consumables and service items to reduce expenses. As supply levels become low, the TGC control system will notify you and can even reorder automatically to ensure you are producing a maximum efficiency and always have supplies in stock.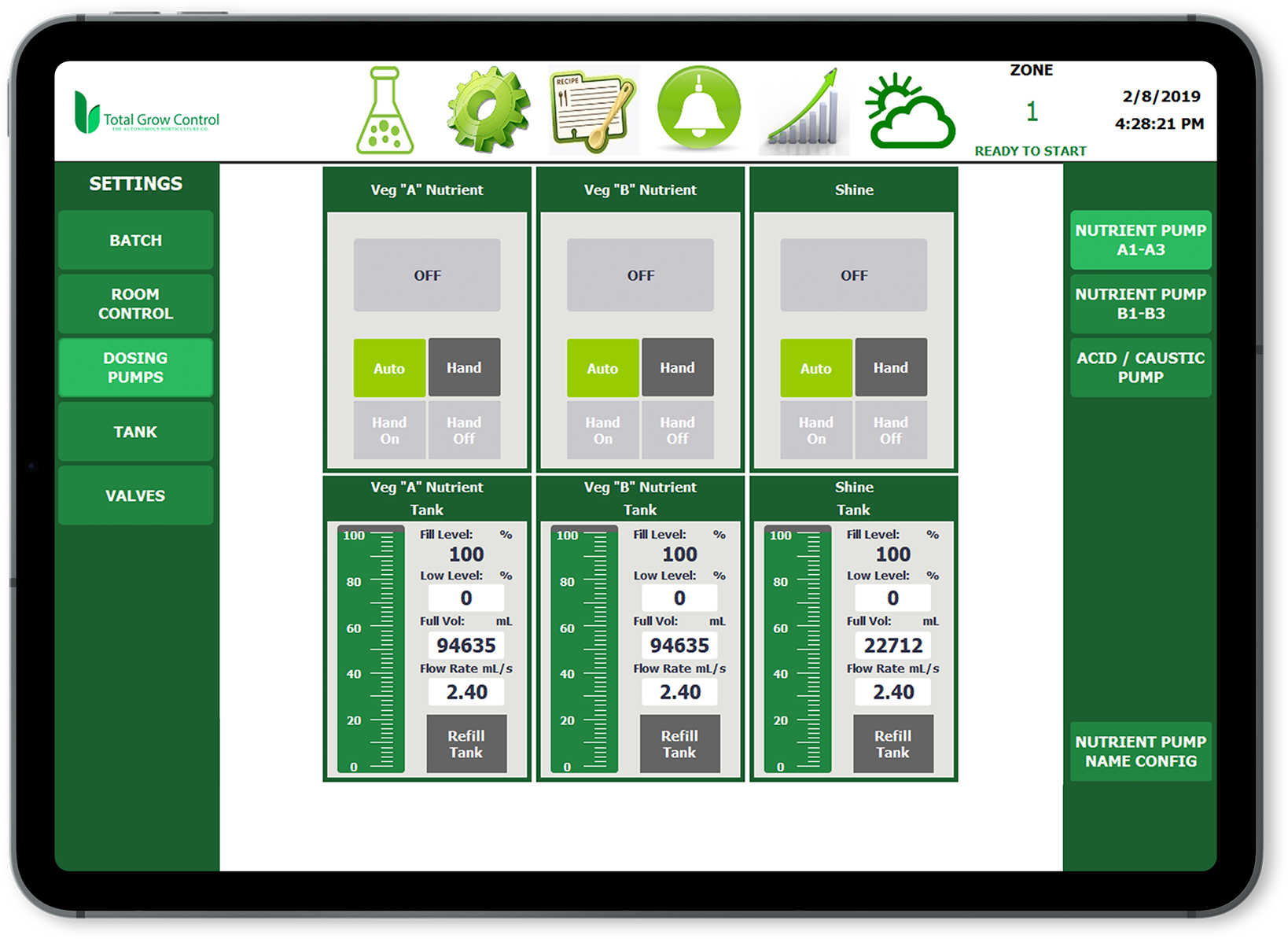 Call (720) 650-2246 or Fill out our contact form and one of our representatives will reach out within 12 hrs.