EDEN C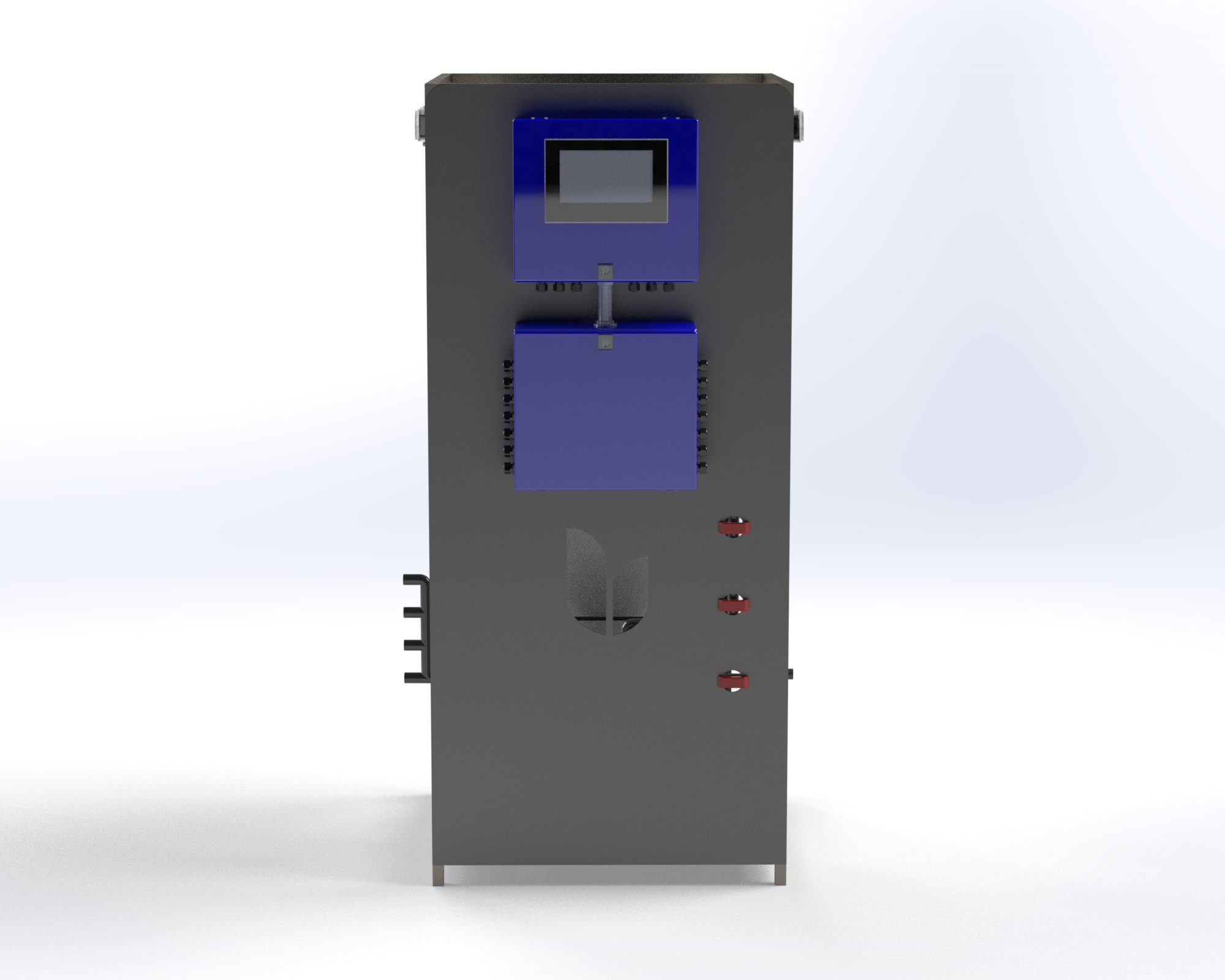 EDEN C is an All-In-One Environmental and single tank Nutrient Delivery System for the smaller Grows. EDEN C was designed as a Plug-n-Play system that is designed to handle Environmental monitoring and control for two rooms or zones, and can automatically mix, pH-adjust and deliver nutrients to these areas.
• Easy to install and maintain system
• Highly profitable price/performance ratio
• Requires minimal investment with rapid ROI
EDEN C HIGHLIGHTS
Pre-wired CO2/RH/Temperature Environmental Sensors with light detection – 100 Ft. cable each
55 Gallon blend tank w/ ultrasonic level sensing and Nutrient Verification loop
Precise EC and pH control with verification/validation prior to delivery
No need for additional controllers. Built in Eden controller.
Wide range of soil/substrate applications
Metered Nutrient blend delivery to crops
4 independent nutrient feed valves
Minimal investment requirement
Nutrients are injected directly into Mixing Tank eliminating crystallization in the piping
20 pre-programmed recipes for automatic Blending/Nutrient Delivery
Reliable self-priming peristaltic pumps (4 Nutrient and 2 pH pumps)
Powered by TGC's comprehensive EDEN Control platform
Stainless Steel, corrosion-resistant frame
Supply Water Temperature monitoring
Built around a standard platform
High-quality components